Join us as we explore Oakland's Mountain Fresh Farmers Market. It's a non-profit group of farmers, artisans, cooks, and bakers in our beautiful Appalachian Mountains of western Maryland and northeastern West Virginia. Try some local produce on your menu this week, your body will reap the benefits and so will our local economy!
To help ensure you get a delicious variety of local produce, we're giving away a fresh Veggie Box from Garrett Growers. For your chance to win fill out your information below and we'll do a live drawing during the next Population Health Update!
2021 SUMMER MARKETS:
Wednesdays & Saturdays
​May 29 to October 31
10 am to 1 pm
Mt. Fresh Pavilion off 2nd Street by the Town Parking Lot in downtown Oakland
Did you know the Farmers Market is filled with phytonutrients? To learn more about what they are and how they improve your overall health check out these resources: https://www.nutrition.gov/topics/whats-food/phytonutrients
? Enter to Win a FREE Veggie Box from Garrett Growers! ?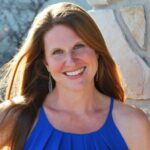 Latest posts by Shelley Argabrite
(see all)