Amy's inviting each of you to kick off summer by knowing your numbers after visiting her office. At the visit, Amy will take your weight, Body Mass Index (BMI), % Body Fat, and Blood Pressure reading. If you are interested in knowing your numbers at the start of summer and then comparing your numbers at the end of summer, stop into the Health Department at 1025 Memorial Drive in Oakland and ask for Amy Ritchie. You must weigh with no shoes or socks to obtain your BMI and %Body Fat.
I'm sharing some dates and times that Amy is available, and anyone interested can give her a call for an appointment time.
Tuesday, June 7th (2:00 pm – 4:00 pm)
Wednesday, June 8th (11:00 am – 1:00 pm)
Friday, June 10th (8:00 am -10:00 am)
If these times do not work for you, please email Amy, and she will try to accommodate you. Amy hopes to offer a midsummer assessment on July 13th and an end-of-summer assessment on September 14th.
Amy R. Ritchie / MS, RD, LDHealth Education & Outreach
Phone: 301-334-7730 ext 6526 or email [email protected]
After you are equipped with your numbers, don't miss the movement opportunities offered in our local community! If you're looking to have some fun and make new connections during fitness, please check out GC In Motion, found here https://gcinmotion.garrettcountyapps.com/
We are giving away State Park Passes and Wildwood 30-day memberships; if that doesn't keep you busy enough, check out our calendar of events that offers different activities almost every week this summer! 
About GC In Motion
An application was submitted by Shelley Argabrite representing the Population Health, Innovation & Informatics Unit within the Garrett County Health Department for the competitive funding from CareFirst BlueCross BlueShield and was awarded $92,986 dollars. The funding is part of a larger goal for 34% of Marylanders to be at a healthy weight by 2024!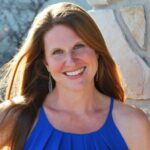 Latest posts by Shelley Argabrite
(see all)