Details Details Details…describe the goal with your best creative writing talent
How bad do you want this?
List the WHY, what's your greatest motivator?
How are you going to feel when your reach your goal? Describe the feeling of completion in detail.
Make a list of what you need to do to reach your goal. Any strategies or actions you can think of to achieve your goal is helpful.
What's going to hold you up? List those pesky barriers
Think of a time where your crushed it and felt great about overcoming your barriers. Describe that in detail and remember, you're an over comer.
Write down the ways you will overcome the barrriers again, when they pop up.
List the two or three things that must happen for you to reach your goal.
Where are your peeps? List three supportive people and/or resources that will help you along the way.
Does music, a photo, or a person motivate you? List the ways you can use your motivating pieces to inspire your to keep going.
We are loving using the language of hope in this helpful resource from PositivePsychology.com- visit them to check out more great resources
Source:
To find the original worksheet visit Hope Rising: How the Science of HOPE Can Change Your Life (Gwinn & Hellman, 2019).
Below is the shortcode to award 3 points: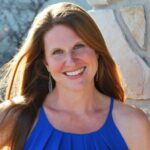 Latest posts by Shelley Argabrite
(see all)