Four weeks in a row, the Swanton High Steppers are the team with the most reported weekly steps! You all are incredible, and we are collectively moving a lot more to catch you! Team DZ came close last week (10/31-11/6) and is our second-place winner with just a 10,000-step difference. Third place winner is Jennifer V, who was only 6 steps behind, at an average of 83,531! This is more exciting than a Formula One race! Fleet Of Feet, Teresa D, and the Fitbit Challengers speed across the line as the checkered flag waves! Congratulations to our top finishers for pushing hard last week!
Healthy competition motivates people to exercise more in online social networks according to findings in the Journal of Preventative Medicine Reports, https://www.sciencedirect.com/science/article/pii/S2211335516300936?via%3Dihub. We know that healthy competitors are less concerned about how they stack up to others and more interested in stretching into new realms of personal potential. According to your steps logs, there are some serious commitments to intentional movement happening within our group!
Physical activity offers significant health benefits and mitigates health risks. You are taking steps to maintain and even improve your health through this focused time of movement. Take a deep breath and celebrate because inactivity does not define you! Thank you for your efforts and continued participation in the Challenge!
If you have any questions, please explore the comprehensive Frequently Asked Questions guide at https://gcinmotion.garrettcountyapps.com/ or drop them in the comments below.
Here's an update and an opportunity to score more Prize Points this week!
BONUS PRIZE POINTS OPPORTUNITY For Week Five (11-7 through 11-13): Submit a video testimonial about your successes in the program by, November 14th, to score 100 bonus prize points! Click here and record your video https://socialjuice.io/go
For examples visit https://gogarrettcounty.com/garrett-county-in-motion-x-carefirst/
Thank you all for making this such an exciting and engaging program! We've got more special surprises coming soon for participants in the Go! Fitness Challenge!!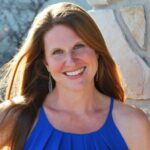 Latest posts by Shelley Argabrite
(see all)