We're celebrating Global Fat Bike Day by rolling out for a group ride at Herrington Manor State Park on December 4th! Deep Creek Adventure Bureau is about connecting people with the recreation opportunities that abound in Garrett County and the surrounding area! With some awesome volunteers and a few cool groups like Garrett County Outdoors and the Department of Natural Resources working together we're taking part in this global event locally. The goal is to connect people, with outdoor activities to promote wellbeing!
This is a FREE event for the whole family. Dress warm, sport your warmest hat, and make sure you leave your "good" shoes at home! The boathouse will be warm with a nice fire but the capacity is rather limited. Restrooms will also be available. The trails at Herrington are well groomed with some elevation so you'll most likely work up a sweat, but go at your own pace and enjoy every second. I'm certain you'll be glad you said YES to the adventure! Mountain bikes or fat tire bikes will be best suited for this particular event.
No bike? No problem. Sarah is sponsoring the fleet of adult and child-sized fat tire bike rentals from Herrington on a first come- first serve basis so please give her a call and let her know if you need to use a bike. Never been on a fat tire bike? Don't worry about that either- there will be free bike clinics starting at 11 to make sure everyone is 100% comfortable!
Call Sarah at 240-321-9925 if you need a bike and check out the brand new website for Deep Creek Adventure Bureau found at dcabfun.com.
Join the discussion below by answering the prompt (Is an outdoor activity documented in your camera roll in the last few weeks, if so give us the details: who, what, when and where….GO!!!), and you'll earn 5 MORE prize points for each post through the end of the year!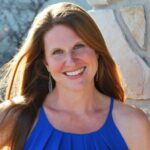 Latest posts by Shelley Argabrite
(see all)