We can all use a little motivation to get moving from time to time! Here at GO! Garrett County we are your biggest fans and want to work with everyone to find things that improve well-being by increasing physical fitness and improving nutrition because we want to reduce the burden of chronic diseases in our community.
We offered a unique opportunity to get moving as team, by working together virtually. Twenty-five motivated participants from GO! Garrett County joined the virtual offering from the Conquer Challenge to log miles and "move their way" up the Appalachian Trail. Sixteen of the twenty-five joined our local team and the rest are taking on the 1,968.3 miles of distance up that trail solo! Collectively our team has logged 750.1 miles in the last 24 days!! WAY TO GO!
In the Conquerer Challenge, "distance-based" exercises include running, walking, cycling, and rowing. Any activity that is based on distance can be counted. Other forms of activities or sports like baseball, basketball, boxing, yoga, CrossFit, soccer, and softball can also be translated into distance. There's a handy conversion chart that converts the time of doing these activities to the equivalent distance.
If you missed joining the Challenge this time, that's okay- watch for another one soon! What's most important is that you find the activities you enjoy doing and prioritize the time to do them. There are so many different ways to get moving and our bodies & minds benefit each time we choose to do something! Simply do the best you can and if it's only a short walk today, it's better than not moving at all. Remember you are valued and your well-being is important to us!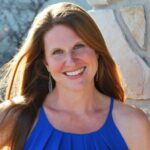 Latest posts by Shelley Argabrite
(see all)