I don't know about you, but this ice storm is bringing back lockdown vibes. When I literally CAN'T go outside it's fun and energizing to start my day with a fitness expert, like Scott Herman. This workout is from 2020 when at home fitness exploded on YouTube! Stay educated and informed when you search for new fitness routines and look for things that challenge you! (Anytime a burpee is included I'm challenged) It's great to mix up your routine and this one gives you all the cardio and builds muscle too! These moves are great because you just need a little space and your own body weight! Remember chronic diseases are preventable, movement, fitness, and a proper diet are important factors as we work to keep our hearts healthy!
Don't forget, it's important to talk to your primary care provider before starting any new exercise program. Learn more here: https://gogarrettcounty.com/heart-healthy-movement-for-your-day/
Join the discussion! What's your favorite move? I know-the burpees are really hard so no one is picking that one…lol
We've had tremendous outpouring of community support, feedback, and great tips. We'd love to hear from you in the comments below (and you'll even earn 5 bonus points each day, if you are logged into your Go! account and share).
(Please note, your first comment on Go! GC is manually approved to prevent spam. After your comment is approved, you will automatically be awarded bonus Prize Points. Once you have one comment approved, all future comments will be automatically approved.)
Check out more at ScottHermanFitness on YouTube if you like workouts like these!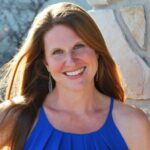 Latest posts by Shelley Argabrite
(see all)