It's your choice! How will you do with your wellness goals today? We are creatures of habit, and most of us do what we are familiar with because it feels safe. Even if it's no longer serving us. Today, take a few moments and reflect on your habits (without judgment). Do those things serve you and help you sustain what wellbeing means to you? Will the things you do today move you in the direction you want to go? Choose one thing that is within your power to control and do that thing for yourself. Maybe it's just taking two minutes to focus on your breath. Perhaps it's drinking enough water, or making sure you take a walk. Whatever it needs to be for you, we hope you choose today to hold on to the things that serve you well and let go of a few that no longer help you.
Wednesdays are our busiest days on the GC In Motion calendar! Below is a quick reference for free activities for the rest of the week to help you take good care of yourself!
Wednesday

Jazzercise Lite – Wed, July 27, 10am – 11am
Little Movers – Hiking & Healthy Eating – Wed, July 27, 11am – 1pm
FREE Gentle/Beginner Yoga – Wed, July 27, 5:30pm – 6:30pm YOGA IS CANCELED DUE TO THE WET WEATHER- Hope to see you next week!
Veggies On The Move – Kitzmiller – Wed, July 27, 6:00pm – 7:30pm
Workshop Wednesday: Bike Maintenance – Wed, July 27, 7pm – 8pm

Thursday

Jazzercise Fusion – Thu, July 28, 5:30pm – 6:30pm
Volleyball @ Herrington Manor State Park – Thu, July 28, 6:30pm – 8:30pm

Friday

Jazzercise Lite – Fri, July 29, 10am – 11am

Details available at https://gcinmotion.garrettcountyapps.com/community-calendar/
What type of events and content would you like to see as the Summer of Fitness & Fun continues? Tell us in the comments below!
Please note, Garrett County's COVID-19 Community Level has increased in recent weeks. Please take appropriate precautions, and see GarrettHealth.org for recommendations from the CDC: https://garretthealth.org/
P.S. If you still need a Maryland State Park pass (Garrett County residents only), please see https://gcinmotion.garrettcountyapps.com/gc-in-motion-free-state-park-passes/ while supplies last!
About GC In Motion:
An application was submitted by Shelley Argabrite representing the Population Health, Innovation & Informatics Unit within the Garrett County Health Department for the competitive funding from CareFirst BlueCross BlueShield and was awarded $92,986 dollars. The funding is part of a larger goal for 34% of Marylanders to be at a healthy weight by 2024!
Photo Credit: Luke Mongrain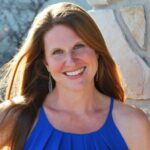 Latest posts by Shelley Argabrite
(see all)