An informed community is more likely to be a healthier community! It's easy to give in to feelings of hopelessness as war erupts in Ukraine. Burdened and worn out from Covid-19, watching events unfold in Ukraine deepens the feelings of despair for so many. As we focus on what we can do to help both at home and abroad it's important to remember that every child should have a safe, stable, and nurturing environment full of love to grow into their potential.  Unfortunately, millions around the world, thousands of Maryland children, and hundreds of children in Garrett County are exposed to physical abuse, sexual abuse, and neglect each year.
While child abuse impacts people from all demographics, families under significant stressors are at an increased risk. Poverty, mental health, and depression are three factors linked to increased child maltreatment. (Child maltreatment includes neglect, medical neglect, psychological abuse, physical abuse, and sexual abuse.) 79.3% of all child maltreatment comes from a child's own parents.
According to the most recent Garrett County Community Health Assessment (https://mygarrettcounty.com/cha2021/), Child Maltreatment- Abuse & Neglect was the 7th most important priority identified by Garrett County stakeholders in the prioritization survey (see more in the 2019-2021 Community Health Assessment Research Portal – CHArp (https://garrettcountyhealthdepartment.github.io/CHArp/). According to Maryland's Open Data Portal, Garrett County has the highest rate of Childhood Maltreatment compared to all other counties in Maryland and Baltimore City. https://opendata.maryland.gov/Health-and-Human-Services/SHIP-Child-maltreatment-rate-2010-2017/qwwu-cu4u 
Garrett County is working together to increase economic support like affordable housing, fuel assistance, food banks, and earned income tax credits to lessen the stressors on parents. A great local resource can be found here https://www.garrettcac.org/. It's also time to enroll children in Head Start, visit the website or call 301-334-9431.
Home visiting programs put families in touch with experts on resource coordination, parenting information, and even help with finding employment. For more information click this link https://garretthealth.org/early-care-programs/.
Child abuse and neglect are adverse childhood experiences that have the potential to cause lasting, negative effects on health and wellbeing. However, with the appropriate education, response, and prevention strategies, we can create communities safe from maltreatment for all children.
IF YOU WOULD LIKE TO REPORT CHILD ABUSE OR NEGLECT IN MARYLAND:
PLEASE CALL 911 and your local department of social services Child Protective Services Unit to make a report.
Garrett County 301-533-3005
301-334-1911 (after hours – Sheriff's Dept.)
TO REPORT CHILD ABUSE OR NEGLECT IN ANOTHER STATE:
Go to Childhelp at www.childhelp.org or call toll free: 1-800-4-A-Child (1-800-422-4453).
Share your thoughts below and think about what you can do to help! Let's stay informed.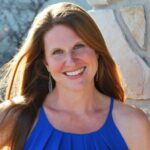 Latest posts by Shelley Argabrite
(see all)