Congratulations! The Swanton High Steppers got moving and finished strong during our first week! They have a regular physical activity routine and demonstrated chronic disease prevention with this step log. I guess there may be improved mood, concentration, and emotional health wrapped in that package too!
This is the team to beat; the snow made the first few days of the week a challenge, but kick it into high gear and catch the Swanton High Steppers! Remember, any amount of steps you take today can help prevent chronic disease!
Which team or individual is going to take the trophy? In week one the combined step total of the winning team was 381,607! I don't know about you all, but I'm doing some more recruiting to add a few more people to my team starting October 24th! lol
In the comments below, share a personal milestone or something you've noticed by keeping track of the steps you are taking that have helped you on your wellbeing journey.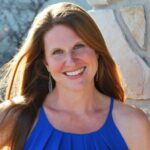 Latest posts by Shelley Argabrite
(see all)