Walk Maryland Day is a celebration of our state's official exercise and a call to action to support safe walking and walkability. Anyone can participate, and today in Garrett County, we get to walk in the sunshine!
If you are interested in a social gathering, we have two options: I will be at Herrington Manor State Park at 4:00 pm. We already had a fat tire bike ride scheduled to leave the Lake House at 4:30. (more details are on our events calendar https://gcinmotion.garrettcountyapps.com/community-calendar/ ) so you can bring your mountain bike or get a bike from Herrington to ride with me as we celebrate our state's official exercise day! If biking isn't your thing, Herrington has an accessible path by the lake and is equipped with handicap parking. There are several miles of safe trails for hiking as well!
OR meet our registered dietician, Amy Ritchie, in the lobby of the Health Department at 4:30 to walk as a group!
The American Heart Association recommends that everyone reach a minimum of 30 minutes of some form of cardiovascular exercise 5 to 7 days per week; let's ensure we exercise on this beautiful fall day!
P.S. Don't forget to rack up those Prize Points by commenting below! During Walktober, we've enabled a special multiplier for active members! You'll earn 7 Prize Points per comment if you're a registered member! So, tell us how you celebrated Walk Maryland to get your extra points below!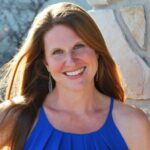 Latest posts by Shelley Argabrite
(see all)