We're on a mission to keep Garrett County moving through our beautiful fall season! For those just joining us, here's a little background: to increase opportunities for people to be more physically active, an initiative called GC In Motion was launched in April of 2022. This comprehensive program utilizes community collaboration and is specifically designed with community input to keep people moving with various activities. This research-based campaign has already served 4,887 people in Garrett County and continues to expand!
The feedback we receive from your comments on this nourishing online community is at the forefront of program design, it's awesome to create initiatives and host challenges that truly make a difference, and we are so thankful you are part of our growing team! We've been patiently waiting on a new challenge, so gather your teams and get ready to GO!
Starting on October 3rd, teams will be able to begin the Go! Fitbit Challenge, and be entered to win incredible prizes, such as $100 SHEETZ Gift Cards, CARC Gift Cards, Shop N' Save Gift Cards, and more throughout the end of the year! Each week, the top performing team will win 100 Prize Points each for the Prize Shop, and get access to redeem their Prize Points for these EXCLUSIVE prizes, just for Go! Fitbit Challenge participants. We will also be randomly drawing the names of the Fitbit Challenge participants for additional participation prizes!
Due to overwhelming demand, we have redesigned the challenge to ensure that anyone can participate. Our team is giving away 40 Fitbit Charge 5's to those who completed the request form, and filling requests based on income to ensure that the challenge is equitable for those wishing to embark on a fitness journey! Even if you did not receive an email to pick-up a Fitbit, anyone can join this exciting challenge if they have their own Fitbit, Apple Watch, or other activity tracker. (Please note, all team members must use the same type of activity tracker.)
To participate in the upcoming Go! Fitbit Challenge, here's what you need to do:
STEP 1: FORM A TEAM
Grab your family and friends with Fitbits and form a team! Challenges are most successful when you have a community of support! Your team can have a minimum of 2 participants, or up to 10 participants!
STEP 2: REGISTER YOUR TEAM:
That's it! Once your team is registered, we will reach out to you with additional instructions to participate in the upcoming challenge. We can't wait to embark on this new journey with you!
About GC In Motion:
An application was submitted by Shelley Argabrite representing the Population Health, Innovation & Informatics Unit within the Garrett County Health Department for the competitive funding from CareFirst BlueCross BlueShield and was awarded $92,986 dollars. The funding is part of a larger goal for 34% of Marylanders to be at a healthy weight by 2024!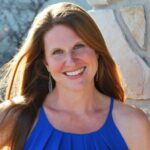 Latest posts by Shelley Argabrite
(see all)