The lessons our grandma's spent time imparting to us about kindness and writing notes are on point with a new study revealing there are some surprisingly simple and inexpensive ways to improve our well-being! On Go! GC we cover it all when it comes to well-being; healthy recipes, fitness tips, scholarly articles to educate, motivational stories, mindfulness techniques, even how much sleep to get! We are giving away thousands of dollars worth of prizes (most supporting local business) to encourage folks to stick with it. Keep trying, find balance, make fitness a priority, and it just keeps going. We have more people reading these posts than ever, our traffic is high and our data from the surveys you fill out tell us people are benefiting. That's all wonderful news, but for many, there is still a very real struggle with loneliness. Our mental health is at a crisis point and it's harder than ever to get help. There are so many hurtful fingers to point to and negative things to say.
Today, the challenge is REFRAIN, stop yourself from saying that mean comment intended to hurt. If by chance it makes it out of your mouth and into someone else's ears- be quick to say you're sorry! Show kindness today in thought, word, and deed.
The research study showed that acts of kindness improved well-being and contributed to decreased levels of loneliness and enhanced positive moods! Click here to read the full study:
https://www.frontiersin.org/articles/10.3389/fpsyg.2021.813432/full
Do we really need a research study to tell us that kindness matters? Of course not, but we may need simple reminders and a little nudge every once in a while to take a few minutes and write a note to someone! The benefits are not lost on you and make our home just a little bit better!
Join the discussion! Who showed kindness to you this week and how did it make you feel? How will you show kindness to someone today? (and you'll even earn 5 bonus points each day, if you are logged into your Go! account and share).
(Please note, your first comment on Go! GC is manually approved to prevent spam. After your comment is approved, you will automatically be awarded bonus Prize Points. Once you have one comment approved, all future comments will be automatically approved.)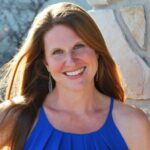 Latest posts by Shelley Argabrite
(see all)