As the rain makes it difficult to enjoy physical fitness outdoors, we're bringing you several indoor options that you can try at no cost to you! In fact, when you participate in fitness activities you GAIN! "The practice of physical activity strengthens the immune system, suggesting a benefit in the response to a viral communicable disease." Please read more at The National Center for Biotechnology Information, the full literature review can be found here: https://www.ncbi.nlm.nih.gov/pmc/articles/PMC7387807/#:~:text=The%20practice%20of%20physical%20activities,immune%20system%20for%20COVID%2D19.
Exercise must be built into our days and is a powerful tool as we use it with other healthy lifestyle choices to boost immunity, strengthen our bodies, and combat illness.
Every day of the week there is at least one class, often two that are listed on our GC In Motion calendar!
Mondays: Jazzercise (10:00 to 11:00) and/or Body Sculpt with Jen Sober (5:00-6:00 pm) and/or Yoga with Allison in Jen's Studio (6:15-7:15 pm)
Tuesdays: Jazzercise (5:30-6:30 pm)
Wednesday: Jazzercise(10:00 – 11:00)
Thursday: Jazzercise (5:30-6:30) and/or Off the Barre with Brandi (5:15-6:15 pm)
Friday: Jazzercise
Jazzercise does not require registration before class, so find the time that works best for you and head to the studio located at 13227 Garrett Hwy Oakland, MD. To sing up for classes at Jen's, use her schedulicity link: https://www.schedulicity.com/scheduling/FWJ9YH or text or call Jen Sober at 301-616-8808 to make sure she has a spot in the class for you and be sure to tell her you are with GC In Motion. While Supplies Last
NEW offerings: OFF THE BARRE w/ Brandi Ross-
A hybrid toning class working with combing moves from ballet, pilates, and yoga. This class uses high reps and low impact small range movements to challenge your muscles in ways typical classes don't. No shoes are required!
YOGA w/ Allison Boyd
Allison's class is vinyasa style, which is a flowing, dynamic sequence of poses that is one of the most popular styles of yoga in the United States. This type of practice involves synchronizing the breath with a continuous flow of postures. She gives detailed cues for each pose, and offers modifications for students with injuries or limited flexibility and/or mobility, making her class suitable for students of all ages, fitness levels, and familiarity with yoga. Her classes are light-hearted and she strives to create a safe and uplifting environment free from judgment or competition. Allison Boyd is an RYT200 certified yoga instructor. She completed her training in Baltimore at Yoga Works. She was trained in Hatha Yoga, which is based on asanas (postures) and pranayama (breathing techniques).
About GC In Motion:
An application was submitted by Shelley Argabrite representing the Population Health, Innovation & Informatics Unit within the Garrett County Health Department for the competitive funding from CareFirst BlueCross BlueShield and was awarded $92,986 dollars. The funding is part of a larger goal for 34% of Marylanders to be at a healthy weight by 2024!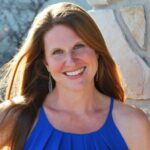 Latest posts by Shelley Argabrite
(see all)