Stay strong, keep moving, and visualize yourself bringing in 2023! Do you feel confident and strong? Do you want to bring in the new year with more energy? It's your vision, be detailed as you think about what you want to feel like moving into 2023.
It's a great time to reflect on your movement accomplishments and see if you're on track to meet your goals in the last three weeks of 2022.
The choices we make today in caring for our bodies, the time we take to exercise, eat well, and have intentional mindfulness practices (even if it's just 2 minutes of box breathing a day) significantly impacts longevity. All true you may be saying, but does this woman know it's December?! The holidays are upon us, often there is even more pressure and everything can feel a bit more intense. If you find yourself in a space where you can't wait for 2022 to be over, when you really need a fresh healthy start, remember this too shall pass. Movement is proven to help fight depression. Do the best you can, accept where you are and find joy by saying out loud the things that you are grateful for everyday. Below you'll find four tips to help you de-stress during the season, when things aren't always merry and bright.
https://www.hopkinsmedicine.org/health/wellness-and-prevention/4-mindful-tips-to-destress-this-holiday-season
If you find yourself out of your depth and you are not able to manage the stressors you are facing, reach out for help!
Community Services
 Dove Center 301-334-9000
Crisis Line (Garrett County, Local): 301-501-3515
National Crisis Line: 988
Garrett County Center for Behavioral Health:
https://garretthealth.org/behavioral-health/
Explore Mental Health Providers on the Garrett County Resource Guide:
https://mygarrettcounty.com/resources/categories/mental-health-services
Compare Behavioral Health Providers in Garrett County (BHA Guide):
https://mygarrettcounty.com/provider-guide/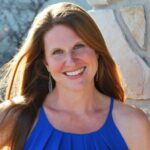 Latest posts by Shelley Argabrite
(see all)