The general store concept as a gathering place has returned to Kelso Gap to support the local farms that sustain many with local crops and beef. Ma & Pa's Country Store is situated on the east side of Backbone Mountain, just a short drive from Oakland, Maryland on Route 560. Larry Tichnell, County Commissioner, farmer & family man had the vision to bring back the store he remembers visiting as a youngster with convenience items like bread and milk as a staple. He and his family have accomplished that and have created an environment where people can gather and enjoy one another's company. When you stop in and visit Ma & Pa's, you'll be greeted with warmth from a family interested in getting to know you and supply you with the items that will make your day just a little easier. They are farmers; first, stewards of the land working to build up neighboring farmers to bring you fresh local resources. They feature local maple syrup, honey, fresh produce, and farm-raised beef.
As the Health Strategist for Garrett County, I'm actively working to promote wellbeing so I invited Thomas George, Family Nurse Practitioner, and Doctor of Nursing Practice, to visit Ma & Pa's Country Store and prepare a healthy meal right on the front porch! Thomas is an expert on obesity and is partnering with the Garrett County Health Department to help people plan and prepare healthy meals. There are over 140 million people in America with obesity, so we must thoughtfully take the necessary steps to overcome this disease. Stay tuned to watch Thomas cook us up the most delicious meal using local flavors and some locally sourced items from Ma & Pa's Country Store! Thomas may even save room for a little ice cream, making the stop at Ma & Pa's memorable, delicious, and fun!
Store Hours: Monday, Thursday, and Friday 4-9 pm and Saturday-Sunday 3-9 pm.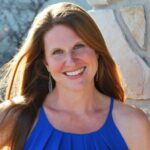 Latest posts by Shelley Argabrite
(see all)