Spring is here! The forest is alive with budding native plants to see, bird calls & songs to hear, and the fresh pine scent to smell as we gently walk through the conifers, hoping to catch a glimpse of the eagles that call Herrington thier summer home. Join us in one week, on Monday, April 24, 2023, to meander and take in the beauty that abounds. The hike will begin from Herrington Manor's Lake House at 5:30; Ranger Luke will guide us. As we finish our meandering hike, an optional session of guided relaxation will be available for anyone who would like to participate.
If you are a Go! participant who is dedicated to living a healthy lifestyle and collects points, you'll want to join us to receive an extra 25 points. Participation is free, but we ask that you sign up beforehand using this link: https://gogarrettcounty.com/product/free-event-meandering-monday-4-24/
We hope to see you there!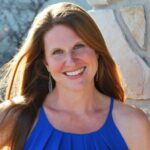 Latest posts by Shelley Argabrite
(see all)