This campaign is designed to begin conversations about changes going on around us and within us. As a community, we want everyone to know that it's okay to struggle and that no one needs to do it alone. Wearing green won't solve our issues with depression, anxiety, trauma, fear, or any other problem we're facing. However, it's an opportunity to stand together and point to the resources in our community that offer help.
The Garrett County Health Department's Office of Population Health, Innovation, and Informatics is coordinating the Mental Health Awareness Month campaign for all of our partners through the Health Planning Council's Child and Adolescent Wellness Workgroup. (https://mygarrettcounty.com/groups/increase-adolescent-well-child-checks/)
Here are some ways you can get involved:
Display Table at the Farmer's Market on May 1, 2021 – Contact Thomas Vose at the Ruth Enlow Library if you have materials for the table or if you would like to have a physical presence that day.
Garrett County Public Schools are encouraging all staff and students to wear green to support mental health awareness day on May 7th. Each school will be participating uniquely, in addition to wearing green.
Every Monday in May, we will be highlighting agencies, community groups, and businesses that want to participate by wearing green. Send your group photo to

[email protected]

for use on the well-being initiative found at GoGarrettCounty.com to continue to help get the word out!
To access the Press Kit that is specific for Garrett County please visit http://bit.ly/may-press-kit
It's not too late to send us your logo
Here's the main resource we want to share – https://mygarrettcounty.com/provider-guide/
Let's demonstrate the power of a community of collaboration!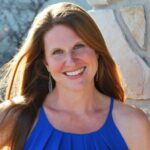 Latest posts by Shelley Argabrite
(see all)