Join Karen DeVore, as she guides us on an autogenic journey to create a relaxation response. This simple practice helps us to lower stress, enhance immunity, improve mood, and lower anxiety. Karen received her training from The Center for Mind Body Medicine and is generously sharing her gifts with us! These techniques when practiced regularly can have a profound impact on our well-being.
Many local professionals are guiding us by demonstrating techniques for us to begin learning valuable mindfulness tools. Mind-Body Skills Training was provided for various counselors, teachers, and school administrators with a grant through the Maryland Opioid Operational Command Center to serve the needs of the students enrolled in Garrett County Public Schools. The training included eight days of training to share The Center for Mind-Body Medicine's proven model of Self-Care and Group Support, as well as, commitments to conduct at least one 8-week Mind-Body Skills Group and two community workshops. The training provided everything needed to meet these obligations, including a PowerPoint for the 1-hour workshops and a supervisor to guide to facilitate groups.
Susan Mills, a certified addictions counselor at the Garrett County Health Department will lead a group of licensed mental health professionals and peer recovery staff through the Mind-Body Skills Group beginning this month. Having more professionals trained with the tools to bring us into the present to focus our awareness is empowering.
For more information about upcoming classes or to find a professional in the community, please reach out to Susan Mills at 301-334-7680.
Rebecca Aiken RN, BSN, BS.Ed., NCSN is the Nurse Manager for School Health Services at the Garrett County Public Schools and will have up-to-date information about mindfulness training in Garrett County Public Schools. You can contact Becky by calling 301.746.8668.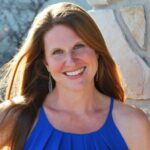 Latest posts by Shelley Argabrite
(see all)