Garrett County gets some kind of precipitation, on average, 164 days per year. Precipitation is rain, snow, sleet, or hail that falls to the ground. For precipitation to be counted, you must get at least .01 inches on the ground to measure, according to Sperlings's Best Places. The report has some other interesting stats:
Garrett County gets 48 inches of rain, on average, per year. The US average is 38 inches of rain per year.
Garrett County averages 102 inches of snow per year. The US average is 28 inches of snow per year.
On average, there are 152 sunny days per year in Garrett County. The US average is 205 sunny days.
We are a long way from our snowfall averages this season. I'm missing the amount of fresh snow we're accustomed to getting, but right now, I miss the sunshine more!
Focusing on the "bright side" we get a break from the cold this week, but the forecast is gray. Lack of sunlight can cause our body chemistry to be out of sync, leading to physical and mental health risks. Without enough light, people often feel unmotivated, tired, and sometimes depressed. With less bright-white light reaching our eyes, less cortisol is produced, causing fewer stimulants in the body to promote feelings of energy and happiness. To read in-depth about this, there's a link to research by NIH below.
What Can We Do To Boost Our Mood This Week?
GO OUTSIDE: A daily walk does wonders for boosting your mood. The exercise releases endorphins, chemicals that spark an upbeat or euphoric feeling. Get outside within a few hours of waking up for a better start to the day. The morning sunlight exposure keeps that body clock on track. 
BE SOCIAL: Sign up for a class, recruit an exercise buddy, or schedule regular outings with friends. The more you interact with others, the better off everybody will be. Social interaction stimulates a feeling of cohesiveness, and you'll find out you're not the only one needing a break!  
EAT LIKE SUMMER IS HERE: our local grocery store has berries buy one get one free, and oranges are on sale too! They are loaded with powerful antioxidants that our body needs to keep our immune system strong. Grab a pineapple while you're there. Just because it's February in Garrett County doesn't mean you can't pretend you're on a tropical beach! Eating and drinking something that reminds you of bright, warm weather can be a quick pick-me-up when you're desperate for the sun, so get creative!   
Free GC IN MOTION Activity
JOIN US THIS WEDNESDAY, FEBRUARY 8th, FOR A SOCIAL HIKE! We were going to cross-country ski, but since there's no snow, we'll meet at the lakehouse around four and take a group hike. It's warm enough, and maybe we'll catch a beautiful sunset. It's a great way to meet some new fitness pals. Dogs are welcome on a leash. Hope to see you at Herrington Manor State Park.
Quick links and sources:
https://www.bestplaces.net/climate/county/maryland/garrett
https://www.ncbi.nlm.nih.gov/pmc/articles/PMC3897598/.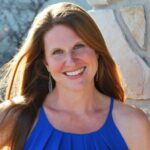 Latest posts by Shelley Argabrite
(see all)