Our Go! Fitness Challenge, supported by CareFirst, kicked off in October with excitement! It's a movement challenge designed to encourage physical activity for Garrett County residents. Both individuals and teams participate by engaging with the online community of gogarrettcounty.com as they read short articles and watch video clips to educate, promote, and inspire one another to prioritize wellness. Anyone can read the articles, but to earn points for prizes, sign up for a free account!
Every week, participants of the challenge submit step logs, but one person stands out as he has consistently submitted between 115,000 and 150,000 steps per week! Curiosity got the best of me, and I reached out to the Swanton High Steppers team leader (Amy Ritchie) to learn more about this teammate and set up an interview. Here's what happened on the day of the interview:
I walked over to a man standing at the entrance to the Sourthern Garrett High School track wearing jeans, tennis shoes, and a black hat. He stuck out his hand to shake mine as I approached him and introduced himself, "Don Callis, pleased to meet you." We began our interview walking energetically in lanes three and four and the very first thing Don told me was that he was a Vietnam Veteran, who served as army infintry from 1966-1967 pointing to his cap. It was not uncommon during the war for him to walk twenty miles a day with an eighty pound gear bag. Stories of heartache and many losses were recounted. He also showed me photographs of some of the joys he experienced during his time of service. In them I saw a young man, with a helmet and his kit beaming surrounded by village children. That same wide smile was on his face the day I met Don. I thanked him for his service and invite you to do the same in the comments below. Truthfully the only way I would guess Don's age is by the Vietnam Veteran Hat he wears. At 77 he doubles and in some cases triples the amount of steps people submit who are half his age! So how does he do it? To begin, his perspective as a veteran is powerful, the ability to walk, and walk wherever he wants in our free country is a gift! Don approaches physical activity with gratitude.
He also listens to his medical provider. In 2017, his bloodwork revealed high cholesterol and an elevated A1c indicating pre-diabetes. His doctor told him to move more by being active and getting exercise and to watch his diet. At that time we went on a prescription to lower his cholesterol and didn't have much energy. But he just started walking. He couldn't walk very far, but he did it everyday. Before long, he was able to walk farther and had more energy! Don found he had more energy the more he walked and it inspired him to keep going. As a result he lost the extra weight he was carry and started feeling better. He bought a Fitbit (he's on his third one) and set a goal to walk at least 10,000 steps a day. In January, he will have completed 700 days in row completing 10,000 steps a day! Last year alone he recorded over 5 million steps! One day he walked over 20 miles because he could! He writes down his steps in a calendar to keep his own records and make sure he stays on track to accomplish and most days far exceed his goal! I asked Don about sick days, he cocked his head to the side and said, "There are no sick days, I haven't been sick enough to where I couldn't go for a walk." Research tells us that physical activity boosts our natural immunity. Don can attest, that's been true for him!
Another benefit of this lifestyle change was Don was able to reverse his pre diabetes diagnosis and discontinue his cholesterol medicine! Side effects of perscription medicine were a concern for him and by increasing his physical activity and watching what he eats his cholesterol has returned to normal levels. Don is under a doctors care and visits the VA hospital every six months for bloodwork. Please work with your health care providers before you begin a lifestyle change or consider changes to medication.
Don is retired, been married for 52 years, has two daughters and five grandkids. He stays healthy by being active. He just gets out and moves! Don hasn't had any soda for over 20 years and limits unhealthy foods, especially fast food. Even though he has two perfectly good tractors. He often push mows his grass for the exercise! He loves to offer his helping hand to his family and friends and Don knows that he is able to that because he maintains a healthy diet and consistent physical activity!
I am so inspired by Don and appreciate his willingness to share his story to encourage others! Let's celebrate Don as the ultimate champion of our Go! Fitness Challenge as we keep stepping right into 2023!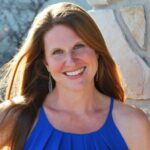 Latest posts by Shelley Argabrite
(see all)