Strength training is a type of exercise that involves equipment or your own body weight to build muscle mass, endurance, and strength. Working out with Jen Sober in the Body Scult class she leads is one way to level up your fitness by adding in strength training under her trained & watchful eye! We are delighted to offer our community a chance to try this class through GC In Motion! Jen applied for our Fitness and Fun Community Ideas call for funding and wants to open up her 5:00 p.m. Body Sculpt class to interested participants for FREE while supplies last. All that is required is a call or text to Jen at 301-616-8808 to reserve your spot, be sure to mention you want the free class through GC In Motion. The Monday evening (5:00 p.m.) Body Sculpt class is the free class for this program. You can also visit https://www.schedulicity.com/scheduling/FWJ9YH to register for the free class! Feel free to check out Jen's additional classes while you're there!
Jen Sober is no stranger to GoGarrettCounty.com and has been an important partner in our ongoing efforts to reduce the impact of Chronic Dieses in Garrett County. In fact, you'll find personal training sessions, and class packs in our prize shop. Jen is not only an inspiration but a person who has dedicated her life to fitness and helping others live their best life! Sign up for a free account on Go and start earning the points you need to cash in on some of these incredible offers.
Here's a video Jen recorded for us of the Body Sculpt class so you know exactly what to expect when you try this new opportunity for another way to increase your fitness and reduce your risk for chronic diseases.
For more information about Body Sculpt, please see the Go! Garrett County events calendar at: https://gcinmotion.garrettcountyapps.com/community-calendar/
Please note, Garrett County's COVID-19 Community Level has increased in recent weeks. Please take appropriate precautions, and see GarrettHealth.org for recommendations from the CDC: https://garretthealth.org/
About GC In Motion:
An application was submitted by Shelley Argabrite representing the Population Health, Innovation & Informatics Unit within the Garrett County Health Department for the competitive funding from CareFirst BlueCross BlueShield and was awarded $92,986 dollars. The funding is part of a larger goal for 34% of Marylanders to be at a healthy weight by 2024!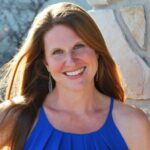 Latest posts by Shelley Argabrite
(see all)