Spread out and enjoy the beautiful outdoors for an hour of gentle/beginning yoga with Sheri Kosh, RYT 500. This is a great class if you are new to yoga or want a slower, gentler practice. Students bring their own mat or towel. Wear loose clothing. Extra props are not required for this class.
Join us every Tuesday beginning June 6th; class starts at 5:30 p.m.
Please arrive at least 15 minutes early to sign in at the picnic table, set up your mat/towel, and say hello!
If the grass is really wet or we have a VERY strong chance of rain, we will cancel the class and notify you via email because you've signed up with Sheri at the link above on schedulicity.
Feel free to contact Sheri at [email protected]
Once through the main gate, bear left and follow the signs to the Boat Launch area. We will practice on the grass overlooking the lake in between the beach area and the boat launch. Parking is available in several locations. You may want to park at the Lake House or in overflow parking just beyond the lake house and enjoy a 5-minute walk to the boat launch area for yoga.
This free class is made possible because of Sheri Kosh, from Beach To Peak Yoga's commitment to making the benefits of yoga available to anyone in the community. Sheri is one of our community partners through the GC In Motion Initiative, dedicated to making fitness opportunities free and available to Garrett County! Many thanks to the Herrington Manor State Park staff for hosting fitness opportunities and being wonderful community partners!
Please check out Sheri's other class offerings by visiting her website https://www.beachtopeakyoga.com/
About GC In Motion:
An application was submitted by Shelley Argabrite, representing the Population Health, Innovation & Informatics Unit within the Garrett County Health Department for competitive funding from CareFirst BlueCross BlueShield and is continuing for the second year! The funding is part of a larger goal for 34% of Marylanders to be at a healthy weight by 2024!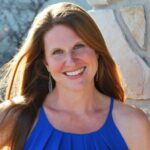 Latest posts by Shelley Argabrite
(see all)