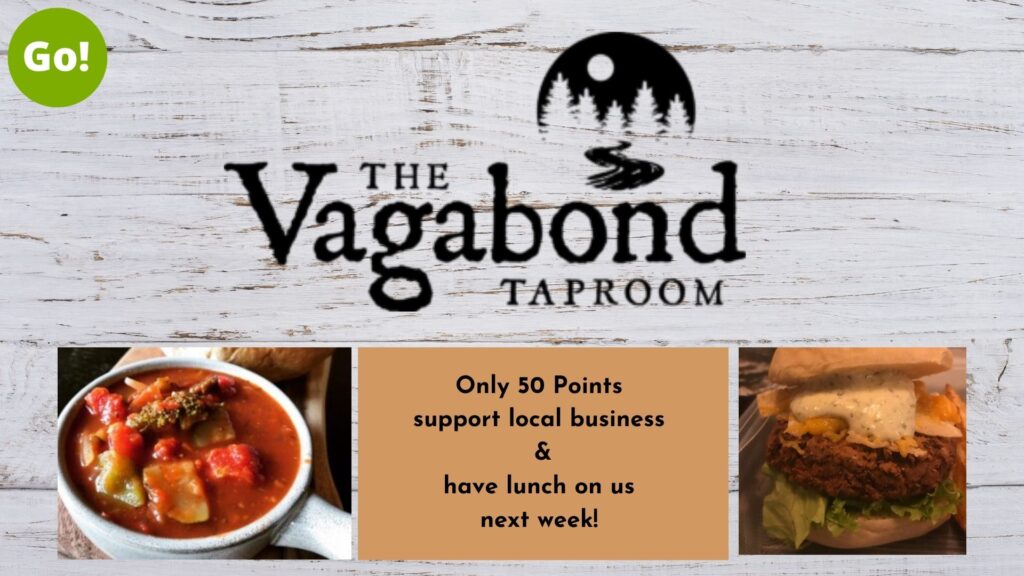 One afternoon I sat down with Pat and Stephanie from the Vagabond to look at their menu. We called Lisa McCoy, a registered dietician who works for the University of Maryland Extension and together we came up with this healthy, nutrient-dense combo that tastes really good! A warm cup of homemade vegetable soup and a house-made black bean burger is sure to satisfy your hunger! Food is a huge part of wellbeing and plays an active role in our health. Our aim is to promote meals like this, as we work together to prevent chronic diseases. Whole foods prepared by hand in a thoughtful way is exactly what you get from the Vagabond.
Treat yourself by picking up a prepared meal that will only cost you 50 of your GO points! If you are a registered member and have earned 50 points you can redeem the 50 prize points in the rewards shop at any time. Our next pick-up will be February 23, 2021. We'll get in touch with you after you check out with your prize points. You can choose the best day the following week for your meal pick-up at the Vagabond.
You'll have many more opportunities to earn more and support our local businesses as we are all on this journey to improve wellbeing!
For more information about the Vagabond click here: https://www.vagabondtaps.com/
The University Of Maryland Extension is another tremendous resource for our community https://extension.umd.edu/garrett-county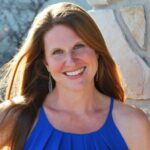 Latest posts by Shelley Argabrite
(see all)