Exploring and discovering all the amazing living things inside our parks is a true gift. We took our time on the hike, learned new things about plant species, and got to see some very shy salamanders as we were checking things out on the ground. Looking up we all got to see a pair of majestic eagles in their nest! These massive birds are impressive to watch! Hiking with Ranger Luke at Herrington taught us more about our local resources and how to protect them.   
We discussed the many challenges Bald Eagles face due to habitat loss and other impacts. There are federal and state regulations in place to help protect eagles under the Bald and Golden Eagle Protection Act and the Migratory Bird Treaty Act. Guidelines for distance buffers between activities and nests, avoidance of certain activities during the breeding season, and avoidance of disturbances at foraging areas and communal roost sites are in place. The regulations regarding potentially detrimental activities around an eagle nest are extensive and complex. For the most current guide to avoiding the disturbance of bald eagles, visit the USFWS Technical Assistance Page:  https://www.fws.gov/southeast/our-services/permits/eagles/#national-rules-and-regulations-section.​ It's also important to know whoever violates any part of the Eagle Protection Act may be fined up to $250,000 or imprisoned for 1 to 2 years or both.
To enjoy more time in all of Maryland's state parks sign up with GC In Motion to receive your Annual State Park & Trail Passport. Each passport entitles unlimited day-use entry for everyone in the vehicle (up to 10 people) to Maryland's state parks and facilities, unlimited boat launching at all state park facilities and a 10% discount on state-operated concession items and boat rentals. They are available now while supplies last by visiting https://gcinmotion.garrettcountyapps.com/
Visit https://gcinmotion.garrettcountyapps.com/ to view the latest fun events for everyone this summer! Mark your calendar for our next adventure with Ranger Luke on June 1st at 4:30!
About GC In Motion
An application was submitted by Shelley Argabrite representing the Population Health, Innovation & Informatics Unit within the Garrett County Health Department for the competitive funding from CareFirst BlueCross BlueShield and was awarded $92,986 dollars. The funding is part of a larger goal for 34% of Marylanders to be at a healthy weight by 2024!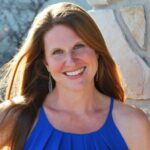 Latest posts by Shelley Argabrite
(see all)