Warning
: Undefined array key "file" in
/home/garrxqne/gogarrettcounty.com/wp-includes/media.php
on line
1686
"There is so much to celebrate and give thanks for this month! Did you know that daily gratitude can significantly improve your mood, happiness, and kindness while enhancing your physical health, sleep, and overall wellness? YES! Look for more gratitude goodness in future posts and have fun being grateful today! Let me share a few things I am grateful for today…
I am ESPECIALLY grateful for our friends at the Garrett County Health Department and all the great things they do for our community! The leaders and innovators at the Health Department recently launched a new initiative "Treat Obesity First" to equip healthcare providers with the best and most current evidence-based treatment tools to combat the obesity and diabetes epidemic. Health Strategist Shelley Argabrite led the collaborative effort plus secured grant funding for this ambitious initiative that will strengthen our providers and benefit our community.
Why "Treat Obesity First?" When we halt and reverse the progress of obesity, we do the same for over 225 associated conditions, including diabetes. Obesity and diabetes are so interrelated that researchers coined the term "diabesity" to describe their coexistence which affects millions of people. The obesity epidemic is growing with an estimated cost exceeding 1.14 trillion dollars and claiming nearly 3 million lives every year.
The Garrett County "Treat Obesity First" initiative equips Garrett County healthcare providers with the necessary tools to strengthen the evidence-based, patient-centered care for people with obesity and diabetes. All prescribing providers (MD, DO, PA, NP) are eligible to participate in the program, which includes continuing education credit, membership, and pathways to board certification. Offerings include:
Fundamentals of Obesity Treatment (5 CME) self-paced
Foundations of Pediatric Obesity (3.75 CME) self-paced
Membership in the Obesity Medicine Association, the world's clinical leaders in obesity medicine who work to advance the prevention, treatment, and reversal of the disease of obesity.
Collaborative, case-based live learning session in Garrett County with food, fun, fellowship and networking with colleagues
This is TRULY something to be grateful for now and in the future! Be sure to tell your provider about this opportunity and give them my email to learn more: [email protected]
Speaking of GRATITUDE and our wonderful providers, did you know it is National Nurse Practitioner's Week? We have over 16 nurse practitioners (NP) serving in Garrett County, mostly in family/primary care, and over 325,000 across the country. The NP profession began in the mid-1960s to address the shortage of primary care physicians. According to the American Association of Nurse Practitioners, NPs provide patients with comprehensive, patient-centered primary, acute and specialty healthcare services in more than 1 billion patient visits each year!
As a family nurse practitioner and doctor of nursing practice, I am grateful for a profession that allows me to serve by tending to the needs of our ill, preventing illness in our community, and promoting wellness in our population. I am truly grateful for all of our Garrett County providers and especially thankful as we celebrate our nurse practitioners this week!" written by Thomas George
Join the discussion below by answering the prompt (share something you are grateful for today – please post them in the comments below and lets work together to express our thanks and share our local resources), and you'll earn 5 MORE prize points for each post through the end of the year!
(Please note, your first comment on Go! GC is manually approved to prevent spam. After your comment is approved, you will automatically be awarded bonus Prize Points. Once you have one comment approved, all future comments will be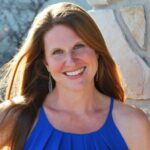 Latest posts by Shelley Argabrite
(see all)