As we continue to honor heart month we turn to Johns Hopkins Medicine to learn more about specific conditions.
Atrial fibrillation (AFib) is the most common heart rhythm abnormality, affecting more than 33 million people worldwide. Patients with AFib are at a higher risk of stroke if not properly treated. Watch Hugh Calkins, M.D., director of the Johns Hopkins Cardiac Arrhythmia Service, as he discusses the latest developments impacting AFib management, including a review of the recent guidelines, the latest techniques and strategies for stroke prevention. Learn more about the Johns Hopkins Heart and Vascular Institute by visiting http://www.hopkinsmedicine.org/heart_…
Questions Answered:
1. What is atrial fibrillation? What causes it? 0:03
2. How is atrial fibrillation diagnosed? 0:41
3. Once atrial fibrillation is diagnosed, how should it be treated? 1:07
4. Are all people with atrial fibrillation at high risk of stroke? 1:59
5. What other approaches are available to lower the stroke risk in patients with atrial fibrillation? 3:14
6. What techniques are available to remove or occlude the atrial appendage? 4:17
7. How do you decide which approach to use for a given patient? 5:03
Source: Atrial Fibrillation (AFib) | Q&A – YouTube
Join the discussion! We've had tremendous outpouring of community support, feedback, and great tips. We'd love to hear from you in the comments below (and you'll even earn 5 bonus points each day, if you are logged into your Go! account and share).
(Please note, your first comment on Go! GC is manually approved to prevent spam. After your comment is approved, you will automatically be awarded bonus Prize Points. Once you have one comment approved, all future comments will be automatically approved.)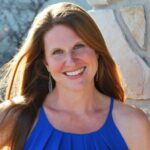 Latest posts by Shelley Argabrite
(see all)