Explore the digital Well-Being Guide at https://louddoc.com/gogcmag.
We're delighted to offer our first-ever Well-Being Guide! Created with a unique committee of stakeholders, this guide offers nutrition and fitness resources along with local support to help us confidently take the first steps of our well-being journey. This guide provides local resources, and encourages building a support team that helps each step of the way! Making the necessary changes to our lifestyles is an investment that yields huge benefits!
Whether it's a formal diagnosis of type 2 diabetes, or you take the Pre-Diabetes Risk Test https://gogarrettcounty.com/prediabetes-risk-test/ and realize you may be at a higher risk for developing pre-diabetes than you once thought, it's important to remember you are not alone! You have a community to help support you. There are many people who have felt exactly like you, and acknowledging your risk is the first step. Substantial evidence indicates that realistic modifications of diet and lifestyle can prevent most coronary artery disease, stroke, diabetes, colon cancer, and smoking-related cancers. Investments to prevent disease and even reverse complications to improve quality of life hold the promise of maintaining a vibrant, abundant community.
You'll see them in waiting rooms when you visit your primary care providers, and in different agencies around the county. We also have hard copies you can pick up at the Garrett County Health Department, 1025 Memorial Drive in Oakland, Maryland. The digital version includes timely local programs to help manage or prevent type 2 diabetes and can be found here: https://louddoc.com/gogcmag.
Funding was awarded to the Population Health, Innovation, & Informatics Unit of the Health Department by the Maryland Department of Health's Center for Chronic Disease Prevention and Control to implement strategies that align with Maryland's Diabetes Action Plan. This Well-Being Guide is a key component of ongoing efforts to prevent and control type 2 diabetes.
Check out the latest offerings of free fitness opportunities to help you join in the fun and build community while finding your fitness groove: https://gcinmotion.garrettcountyapps.com/community-calendar/
Supported by the Maryland Department of Health's Center for Chronic Disease Prevention and Control. All programs, policies, activities, and views are not necessarily representative of any sponsoring organizations and reflect individual opinions. Not medical advice, please consult your primary care provider before starting any new program.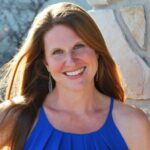 Latest posts by Shelley Argabrite
(see all)