SIMPLY INCREDIBLE! We are so proud of our community's commitment to movement, activity, and embracing healthier lifestyles this holiday season! In just eleven weeks, our teams have collectively logged 15,885,632 STEPS!
We began the challenge with realistic goal-setting and frequent reminders for participants to visualize themselves as they move closer to meeting their goals. Many of our challenge participants wanted to be healthier; some were specific in setting a certain number of daily steps. Others were less specific and wanted to move more. Some of our participants were focused on weight loss, measured by the scale or how their clothes fit. Whatever the goal was, one thing is for sure, out of all the teams and individuals that participated, we could have had a top twenty leaderboard every week! Consistency is where the magic happens when focusing on movement, activity, and embracing healthier lifestyles. You all nailed it and frequently challenged yourselves to do better than the previous week! It was motivating, competitive (if you wanted it to be), and encouraging! We met some great new people, formed new connections, and established new routines even as the seasons changed.
We had fun with it by trekking across the country and then up to see the Northern Lights in our imaginations, of course! We collectively moved enough to return home just in time for the holiday season, winter solstice, and the new year! A natural time to celebrate, enjoy our loved ones, reflect on our accomplishments, acknowledge our shortcomings, and make plans to make the most out of the time we're given in 2023!
Celebrate your achievements and watch for something new in 2023!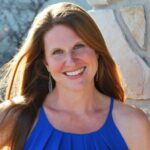 Latest posts by Shelley Argabrite
(see all)