To bolster support in Congress, Congressman Trone visited the county to talk to the folks who wrote letters of support about broadband needs on Friday, August 20th in the Commissioners' public meeting room at the Garrett Co. courthouse in Oakland.  We are one step closer to the broadband expansion project along Rt. 135 from Oakland to Bloomington that would connect over 270 households, 24 farms, & 17 businesses to internet services.  The bill that includes the project has passed the House.  As we wait for the Senate to confirm this bill, we had the opportunity to tell Congressman Trone what this expansion of services would mean to our clients, their families, and the community.
Many of us took the opportunity to share our personal stories too. As both the need to telework and the opportunity to do so has become a necessity during the pandemic, the challenges with connectivity continue to burden many households including mine. Several shared experiences with online learning and challenges connecting to mental health services. The need for a reliable, affordable connection was clearly demonstrated and expressed to the Congressman who shared his dedication to this area and doing all he can to move this forward.
Garrett County has made a serious commitment to prioritize broadband access. There have been a few changes recently at the County level to strategically position staff to continue furthering these efforts beginning with a new name, the 'Garrett County Department of Business Development.'  Cheryl DeBerry, previously Natural Resources Business Specialist, was promoted to Manager of Broadband and Energy as of July 1, 2021, and transferred to the County's IT department.  There is currently a job opening for an Agriculture Business Specialist.  Cheryl is performing both jobs until her replacement can be hired and trained.  Josh Hook, who was hired in January 2020, is the Business Development Specialist and will be primarily responsible for business retention and expansion. He is also a liaison between the County and the municipalities.  He will also be key in developing updated marketing materials. Cindy Sharon, who was our Project Manager, was transferred to the Office of Finance's new Grants Management Division as of July 1, 2021.  She will still be responsible for searching/applying for grants. Kim Durst was promoted to Manager of Business Development in September 2020.  In addition to her regular duties, she has taken on the duties of the previous director and is overseeing the department.
You can find more information online at: https://business.garrettcounty.org; general email: [email protected]. 
Photo courtesy of David Trone/Twitter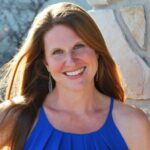 Latest posts by Shelley Argabrite
(see all)