First, schedule an appointment online by visiting Garretthealth.org or by calling 301-334-7698 when vaccine appointments are listed as available on garretthealth.org.
Next, locate the MEDCO building. It is off of Bumble Bee Road in the McHenry Business Park at 46 Business Park Drive, Accident, Maryland. For those who are comforted by landmarks with an address, here you go. Coming from Rt 219, pass Moon Shadow on your left, then Garrett College on the right. Keep going and you'll pass Deep Creek Lions Park and Hart on your left. It's not too far now, you'll see the big blue Medco building on your left.
Once you arrive on-site, staff will verify your appointment time and escort you into the building. Watch this brief video for an inside look at the on-site vaccination process. Meet staff and volunteers who are eager to help.
Currently, during the beginning of February, the Garrett County Health Department is vaccinating anyone 65 and older, healthcare workers, and educators. Please continue to check garretthealth.org for up-to-date changes. The clinic schedule is dependent upon the amount of vaccine received. Flexibility and patience are needed as we continue to vaccinate as many people as possible. Once the clinics fill, we all wait until we hear from the Director of Nursing that another shipment of the vaccine will arrive with the approximate amount. At that point, staff open additional clinics for the public to fill. This process has been frustrating for everyone, but we must continue to be patient and supportive of each other during this difficult time.
Additional Options
Other options for receiving the vaccine are available to you. Certain pharmacies like Wal-Mart and providers like Mountain Laurel Medical Center are also vaccinating the same population. Please call them directly for assistance.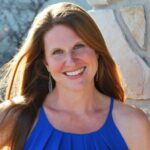 Latest posts by Shelley Argabrite
(see all)