Tom and Deb Swiger along with their dog Baily are enjoying the trail in Loch Lynn! Deb was the first person to participate for bonus points and she is also our #1 Points Leader! Yay Deb, we are celebrating with you and are so thankful you've made this online community part of your wellbeing journey!
If you want bonus points like Deb, all you need to do is take a photo on a local trail and email it to [email protected] for a bonus of 10 Go! Prize Points! (Photos must be submitted by Friday, November 5th, 2021.)
We have loved exploring virtually with everyone during Waltober and have really enjoyed reading all the comments! The past thirty days was our most successful month ever with 2,658 sessions, that's incredible. Thank you so much for helping to build this community with support and love! If GoGarrettCounty. com has compelled you to reach a goal, or make a positive lifestyle change, please share your experience in the comments below!
Also, a limited quantity of the Shop and Save Gift Cards are back in the prize store-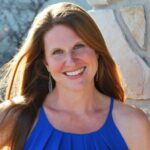 Latest posts by Shelley Argabrite
(see all)