There are lots of ways to get going in Garrett County and the surrounding areas—on foot, on wheels, or through the water. Whether with family, friends, or flying solo, there's plenty of recreation to explore, if you're open to it!
At a place like Green Ridge State Forest, the whole family can participate and enjoy the outdoors! Hiking, mountain biking, camping, hunting, fishing, and even horseback riding are possible in this 46,000-acre haven of state forest. Partnerships between motorcycle clubs, like the Maryland Competition Riders, highlighted here- that run AMA-sanctioned events with the Forest Service, local property owners, and businesses help to support environmentally responsible off-road recreational opportunities.
We're curious to know what you have always wanted to do outdoors? Trying something new that stretches your boundaries outside can be intimidating at first. Learning new skills and practicing them is certainly part of the process, but many have to push past preconceived notions of what may be achievable.
Joining a group or club can help you develop a social network of friends and resources who can help you ease into your new activity. Just like the bicycling club, and a mountain bike team, there's an off-road motorcycle club too! With a little bit of research, you can likely find social groups and related local events to help you get connected with people who are likewise learning something new alongside experienced veterans. Volunteering at events is another great way to see what it's all about.
We're promoting wellbeing, and our job is to give you all the resources we can find to help you live fully. Keep exploring and you just may find something new that makes your life more enjoyable!
To learn more about Green Ridge State Forest: https://dnr.maryland.gov/forests/Pages/publiclands/western_greenridgeforest.aspx
To connect with Maryland Competition Riders check out their Facebook page: https://www.facebook.com/pg/marylandcompriders/photos/?ref=page_internal
How did you do with your fitness goals today? Do you have something new in mind to try outdoors? Did you get in your 6,000 steps?, 10,000 steps?, or do something awesome to stay active? Join the discussion below, and you'll earn 3 MORE prize points each day during Walktober!
(Please note, your first comment on Go! GC is manually approved to prevent spam. After your comment is approved, you will automatically be awarded bonus Prize Points. Once you have one comment approved, all future comments will be automatically approved.)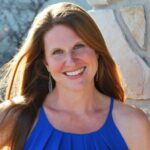 Latest posts by Shelley Argabrite
(see all)