We've met some amazing people this week from the Senior Health & Fitness Club! The social aspect of being in a club is just as important as physical exercise and flexibility gained during classes! Safely encouraging others, and having something to look forward to is good for the soul.
If you would like to attend but have difficulty with transportation, there is a program to help! Garrett County Seniors on the Move is a new initiative to help seniors travel to local senior centers for a meal and socializing, and to the Senior Health & Fitness Club at the CARC AT NO COST to the senior! If you are interested in donating to this program visit www.garrettcac.org.
Call Brooke McConnell, site manager at 240-321-5457 for all of the details on how to sign up. You can also find updates on Facebook @carcseniorcenter
Cold, rainy days make it difficult to exercise outside. Tell us what you like to do inside to reach your fitness goals. Do you have a favorite workout on YouTube, or maybe a DVD you follow at home? Did you get in your 6,000 steps?, 10,000 steps?, or do something awesome to stay active? Join the discussion below, and you'll earn 3 MORE prize points each day during Walktober!
(Please note, your first comment on Go! GC is manually approved to prevent spam. After your comment is approved, you will automatically be awarded bonus Prize Points. Once you have one comment approved, all future comments will be automatically approved.)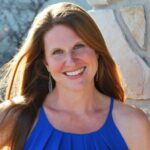 Latest posts by Shelley Argabrite
(see all)