Water workouts are an effective way to boost your cardio fitness while also strengthening the major muscle groups in your body. Pool exercises are especially helpful for anyone with joint issues or injuries, as well as those who are pregnant or want to improve balance. Wendy is the dedicated volunteer who leads the time in the pool for the Senior Fitness Club!
Call Brooke McConnell, site manager at 240-321-5457 for all of the details on how to sign up. You can also find updates on Facebook @carcseniorcenter
Pool time is great physical activity and it doesn't matter what the weather is like outside! How will you reach your fitness goals today? Did you get in your 6,000 steps?, 10,000 steps?, or do something awesome to stay active? Join the discussion below, and you'll earn 3 MORE prize points each day during Walktober!
(Please note, your first comment on Go! GC is manually approved to prevent spam. After your comment is approved, you will automatically be awarded bonus Prize Points. Once you have one comment approved, all future comments will be automatically approved.)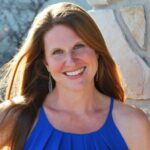 Latest posts by Shelley Argabrite
(see all)