Sue is a talented yoga instructor that teaches three main levels of Hatha yoga that you can begin while seated in a chair. The class is welcoming and promotes relaxation and improving mobility. You can join her and others at the CARC through the Senior Fitness Club.
Call Brooke McConnell, site manager at 240-321-5457 for all of the details. You can also find updates on Facebook @carcseniorcenter
What is on your calendar today? How will you reach your fitness goals? Find some time to do something for yourself! Did you get in your 6,000 steps?, 10,000 steps?, or do something awesome to stay active? Join the discussion below, and you'll earn 3 MORE prize points each day during Walktober!
(Please note, your first comment on Go! GC is manually approved to prevent spam. After your comment is approved, you will automatically be awarded bonus Prize Points. Once you have one comment approved, all future comments will be automatically approved.)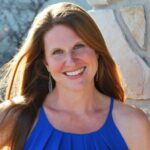 Latest posts by Shelley Argabrite
(see all)