Welcome back to Day 12 of Walktober!
Today, we're highlighting Herrington Manor State Park, just minutes from downtown Oakland!
Luke Mongrain and all the staff at the park are welcoming and invite you to visit. It's such a calming, beautiful site! There's a paved path around part of the lake making the beauty accessible to more people. We have had a lot of fun exploring the park and we want to hear about your favorite things to do at Herrington!
How did you do with your fitness goals today? Did you get in your 6,000 steps?, 10,000 steps?, or do something awesome to stay active? Join the discussion below, and you'll earn 3 MORE prize points each day during Walktober!
(Please note, your first comment on Go! GC is manually approved to prevent spam. After your comment is approved, you will automatically be awarded bonus Prize Points. Once you have one comment approved, all future comments will be automatically approved.)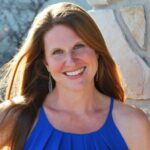 Latest posts by Shelley Argabrite
(see all)