"The smallest act of kindness is worth more than the grandest intention."

— Oscar Wilde
We are incredibly grateful for our volunteers! It is an honor to organize the volunteer effort for the COVID-19 response in Garrett County. Gratitude leads those who give of their time and talents freely for the betterment of the community. Volunteers bring an open heart and leave with an overflowing heart. If you would like to experience the benefits of volunteering, we are currently recruiting for volunteers to fill many different roles at the vaccination clinics.
Currently, ALL volunteers must go through Maryland Responds training. The training is online and takes about three hours to complete. We understand this may be a hurdle for some but it is the current guideline we must follow to ensure safety and protection for all Marylanders.
Maryland Responds notifies the volunteer coordinator after a person reaches 100% of the required training and information requested. At that time the volunteer is put on an active call list. The Garrett County Health Department will reach out via email or phone as opportunities become available.
After an active Maryland Responds volunteer is contacted by the health department, a schedule is set with the volunteer. All volunteers report to the site in an unassigned role. The site manager pairs the volunteer with an experienced trainer based on the volunteer's current skills and comfort level. Much like we are patiently waiting our turn to receive the vaccine, volunteers are waiting their turn to serve. A large active volunteer pool that can be called up at any time is vital for the continued success of the vaccination roll-out.
If you have responded to the volunteer call by filling out a form for the Garrett County Health Department stating you are willing to volunteer or have partially completed your Maryland Responds training we invite you to be a 100% completer. Visit https://mdresponds.health.maryland.gov/ today and complete the training on Maryland Responds to serve your community.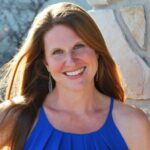 Latest posts by Shelley Argabrite
(see all)