Our Summer of Fitness & Fun is making "waves" in Garrett County! ? Explore all the great events happening in Garrett County this summer at: https://gcinmotion.garrettcountyapps.com/community-calendar/
Join us tonight for pick-up volleyball at Herrington Manor State Park! Everyone is welcome! We are so excited to continue brining you new events each week throughout the summer to kickstart your fitness journey, or continue working toward your personal goals!
While you're here, make sure you take the prediabetes risk test: https://gogarrettcounty.com/prediabetes-risk-test/ and explore local classes available to help you live a healthy lifestyle: https://gogarrettcounty.com/prediabetes-resources-in-garrett-county/!
P.s. If you still need a Maryland State Park pass (Garrett County residents only), please see https://gcinmotion.garrettcountyapps.com/gc-in-motion-free-state-park-passes/ while supplies last!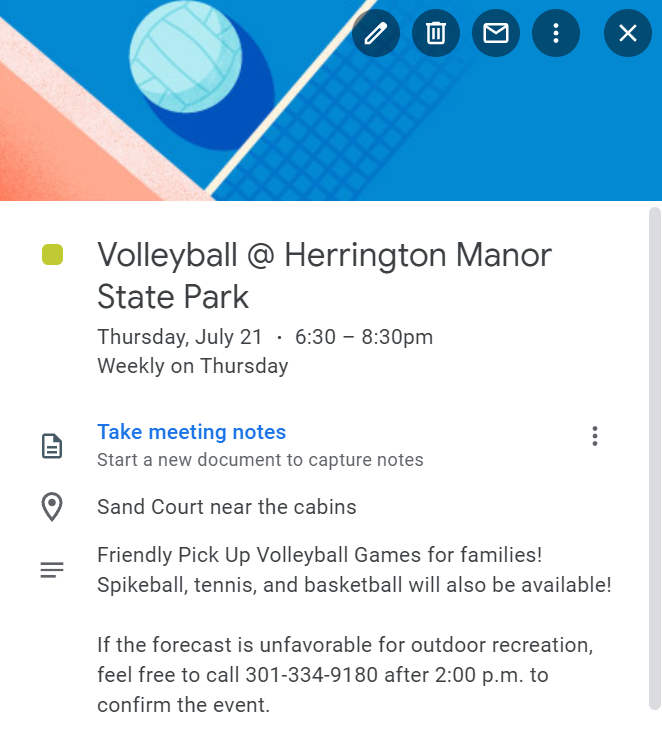 Please note, Garrett County's COVID-19 Community Level has increased in recent weeks. Please take appropriate precautions, and see GarrettHealth.org for recommendations from the CDC: https://garretthealth.org/
About GC In Motion:
An application was submitted by Shelley Argabrite representing the Population Health, Innovation & Informatics Unit within the Garrett County Health Department for the competitive funding from CareFirst BlueCross BlueShield and was awarded $92,986 dollars. The funding is part of a larger goal for 34% of Marylanders to be at a healthy weight by 2024!