COMMUNITY HEALTH WORKER PROGRAM
APPRENTICESHIP
Looking for a career? | Want to learn a new trade? | Need to earn while you learn?
While working on the job, you receive one-on-one full-time training from professional mentors as well as related classroom instruction. An apprentice is "sponsored" by an employer or association and is paid according to a progressive pay scale. When you complete the registered apprenticeship training, you are on a pathway to becoming a Maryland Department of Health certified Community Health Worker.
Complete 2,000 hours of on-the-job training.
Participate in 140 hour accredited CHW training and 18 hour Dynamics in the Workplace course.
Apprentices are paid progressively while they learn valuable job skills.
Contact Mary Keller at 301-334-8136 to learn more about the program!
Click here to download the flyer: https://gogarrettcounty.com/wp-content/uploads/2021/06/CHW-Apprenticeship_marketing-one-pager-2-1.pdf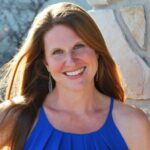 Latest posts by Shelley Argabrite
(see all)