We are so thankful for Amy and the services she provides to us. There are a few important things to remember about diabetes and the stages that can lead to diabetes. Talk to your doctor about your risk, and get your screenings! Take this seriously and make sure you are able to make the lifestyle choices necessary to help you prevent or manage this disease. For those who are interested in learning more about how to make lifestyle modifications, the class below may be for you.
Try the Free Diabetes Prevention Class & Get a $50 Gift Certificate
For a limited time, try the FREE Diabetes Prevention Class at Garrett Regional Medical Center, and you'll earn a $50 grocery gift card to Shop N' Save Express in Oakland! Currently, they are taking registrations for this class, but it is postponed until COVID rates in GC begin to drop.
Call Mitzi at 301-533-4271 to learn more and to register for the FREE classes. (Registration is REQUIRED)
More info about GRMC classes: https://gogarrettcounty.com/grmc-classes/
$50 Gift Card Program Info – While the classes are open to GRMC's service area, incentives can only be offered to Garrett County residents at this time. Incentives are limited to the first 20 individuals registered and will be given out at the end of the first class. Must be 18+, no limit on the number of individuals per household.

Join the discussion below by answering the prompt (Take the prediabetes risk test if you are unsure of your risk – please let us know you are aware of your risk in the comments below and lets work together to express our thanks and share our local resources), and you'll earn 5 MORE prize points for each post through the end of the year!
(Please note, your first comment on Go! GC is manually approved to prevent spam. After your comment is approved, you will automatically be awarded bonus Prize Points. Once you have one comment approved, all future comments will be
Click on this link to answer a few questions that will help you determine your risk for prediabetes. https://www.cdc.gov/prediabetes/takethetest/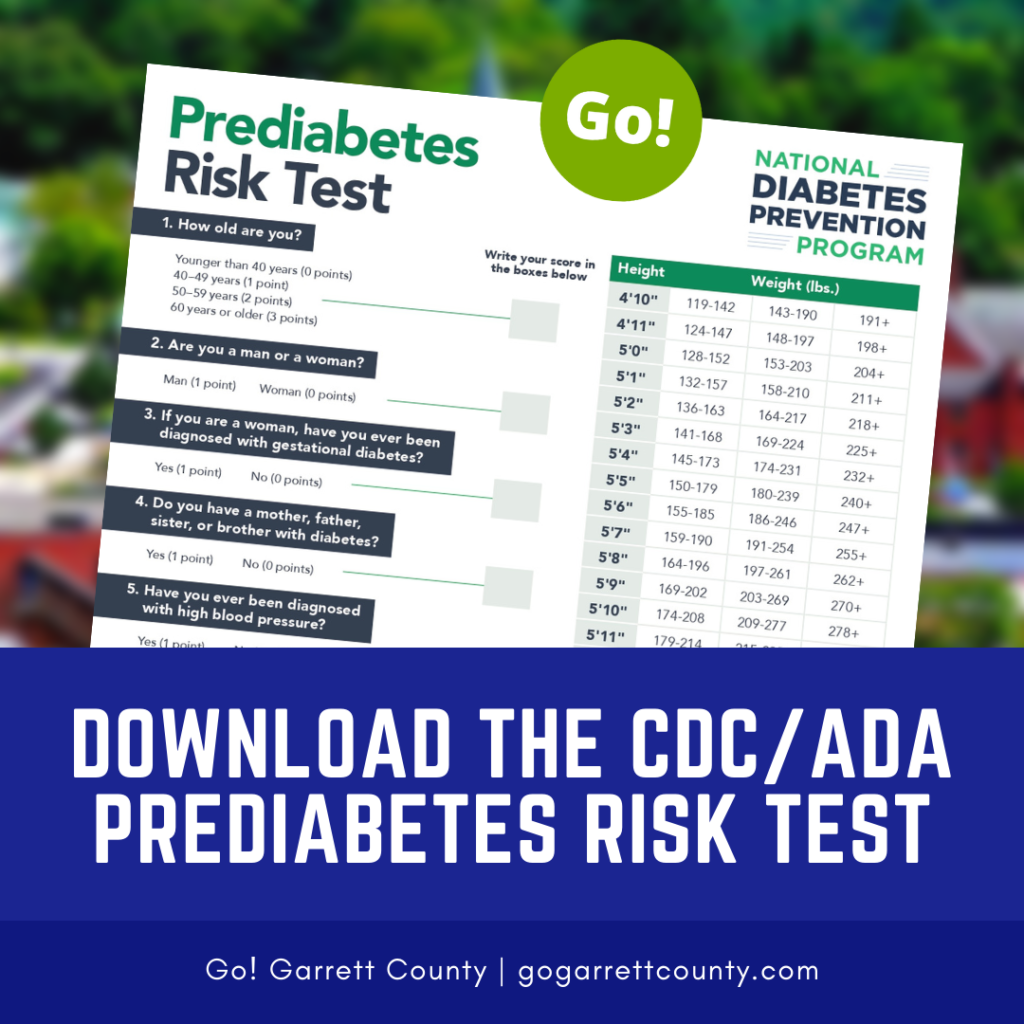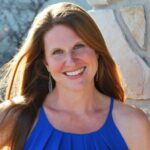 Latest posts by Shelley Argabrite
(see all)