It takes a lot of courage to share our stories, and we are so thankful for Fred and his authenticity about his own journey with type 1 diabetes. Managing a chronic disease isn't easy, but you are not alone! Fred reminds us that it's important to do our best with nutrition, physical fitness, mental health, and to reach out to good friends.
You are awesome Fred! We appreciate you, how dedicated you are to our community, and how often you make us laugh!
The American Association of Diabetes Educators (AADE) publishes a newsletter and the most recent issue is timely and we hope these tips help.
"During this holiday season make a promise to put yourself at the top of your list. As hard as you've worked to stay on course with managing your diabetes throughout the year, the holiday season has the potential to throw you off. Travel, parties, big meals, snack foods at the office and drinking all create a challenging environment for eating healthy. Add to that the days of travel with little scheduled exercise, and it becomes a real effort to stay on track.
Here is our promise to you: If you follow these strategies, you can maintain your blood sugar levels and enjoy the parties and gatherings along with everyone else. But, just like everything else with diabetes, you have to take a few extra steps."
If you need help with your diabetes management this holiday season, such as adjusting insulin with carbohydrate intake, talk with our diabetes educator, Mitzi at GRMC by calling 301-533-4271.
QUICK TIPS from the AADE
*Eat breakfast or snacks earlier in the day and avoid the idea of saving carbs for the big feast later on. If you skip meals, it may be
harder to manage your blood sugar.
*Choose fruits and vegetables served raw, grilled or steamed. Avoid vegetables in creams, gravies and butter
*Limit the number of servings of starchy foods on your plate. It might be tempting to have some mashed potatoes, sweet potato casserole and rolls, however, try to choose just one of these items. Or just take a few spoonfuls or bites of each.
*Stick to calorie-free drinks such as water, tea, seltzer, or diet sodas instead of punch or mixed drinks.
*After your meal, take a walk with family and friends. Exercise will also get you moving, keep you focused on your goals, and give you a
welcome break from being surrounded by treats. Exercise is also a great way to lower blood sugar levels.
Join the discussion below by giving Fred some encouragement, and you'll earn 5 MORE prize points for each post through the end of the year!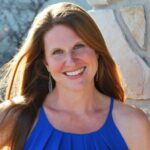 Latest posts by Shelley Argabrite
(see all)