This week at the pop-up markets, we have a surprise guest, purple potatoes! Our collaboration with Garrett Growers, the Western Maryland Food Council's Garrett Chapter, Garrett County Government, and the University of Maryland Extension Office enabled pop-up markets in remote areas of the county, and they are still going strong! Don't miss this week's vibrant violet potato as our veggies on the move campaign marches on into the fall season! Since you know, we're coming, feel free to pre-order the product that will be available by visiting garrettgrowers.com or by calling 240-321-9636. We'll be in Friendsville from 6:00 p.m. to 7:30 p.m. every Monday night. Rain or Shine!
Some may wonder why we are highlighting a potato on the well-being site?! This oddly shaped dark tuber is high in antioxidants and low on the glycemic index. It's fun because it's purple when cut and turns blue when cooked, adding some interest to the dinner table! These beauties are also high in anthocyanins which help reduce inflammation, and are a great healthy choice! To learn more about foods that help you avoid dips and spikes in your blood sugar, check out our Well-being guide https://louddoc.com/gogcmag with local resources that can further assist you in making lifestyle changes to improve your health.
Here's a link for an easy recipe: https://www.makeitgrateful.com/food/recipes/mood-boosting/mood-boosting-hassleback-blue-potatoes-recipe/.
For extra points, post a link for a recipe containing purple potatoes in the comments below!
If you find a class that you would like to attend, but the cost is a barrier, please reach out to me at [email protected], and we will work with our partners to get you set up for success!
https://www.wmhs.com/services/center-clinical-resources/support-services/diabetes-management
https://www.mtnlaurel.org/category/diabetes/
The State Partnership Improving Nutrition and Equity program in Maryland is a national project of the National Association of Chronic Disease Directors that is 100 percent supported under the State Partnerships Improving Nutrition and Equity program, which is supported by the Centers for Disease Control and Prevention (CDC) of the U.S. Department of Health and Human Services (HHS) as part of a financial assistance award totaling $2 million with 100 percent funded by CDC/HHS. The contents are those of the author(s) and do not necessarily represent the official view of, nor an endorsement, by CDC/HHS, or the U.S. Government.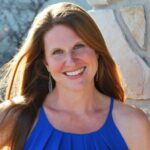 Latest posts by Shelley Argabrite
(see all)