Why is Thomas George on the front porch of Ma & Pa's Country Store cooking, sharing tips, and healthy recipes with us? Even though there are patients for him to see at Wellspring Family Medicine and classrooms full of college students eager to learn from him, Thomas takes time to share his passion for cooking and his personal story about his daily journey of overcoming obesity to help US!
Treating obesity successfully begins with recognizing and addressing it as a primary disease. The next steps include identifying the factors contributing to a person's obesity and developing individualized, patient-centered treatment including nutritious eating plans, fun fitness, mental wellness, and medication or surgery when indicated.
One of the best ways to beat obesity is to fight it together! We can do this! Thomas is showing us that it can be fun and delicious, so let's be kind to ourselves and gift our bodies with nourishment today. So go grab those cucumbers, get a few limes, and a friend or two to try this refreshing new drink!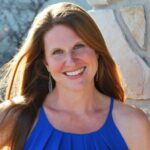 Latest posts by Shelley Argabrite
(see all)