Local community markets will be available in Friendsville on Tuesdays at the Ruth Enlow Library of Friendsville, and at the Meadows in Mountain Lake Park on Wednesdays. (Don't forget about the SNAP match program too! Details on flyers below.)
If you have any questions, please reach out, and we'll forward them to our network of partners.
Have a fantastic week!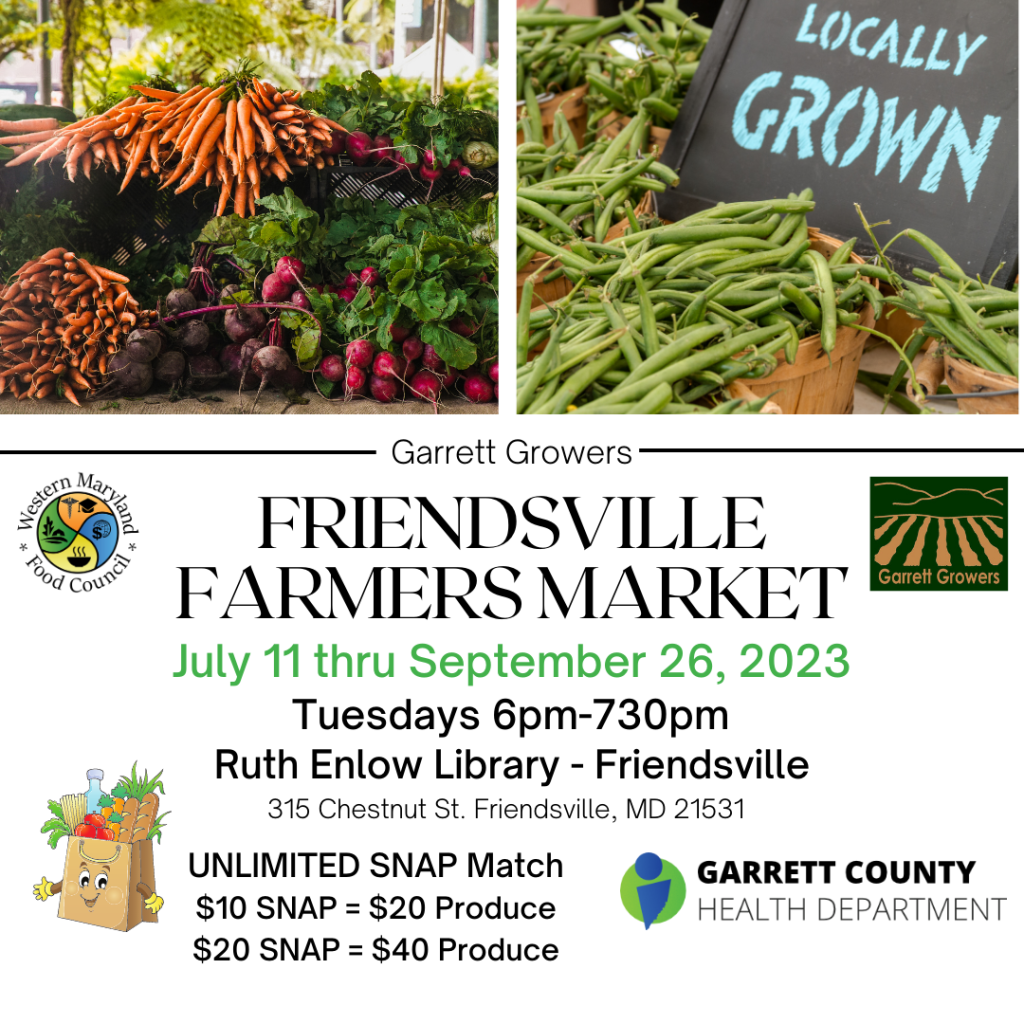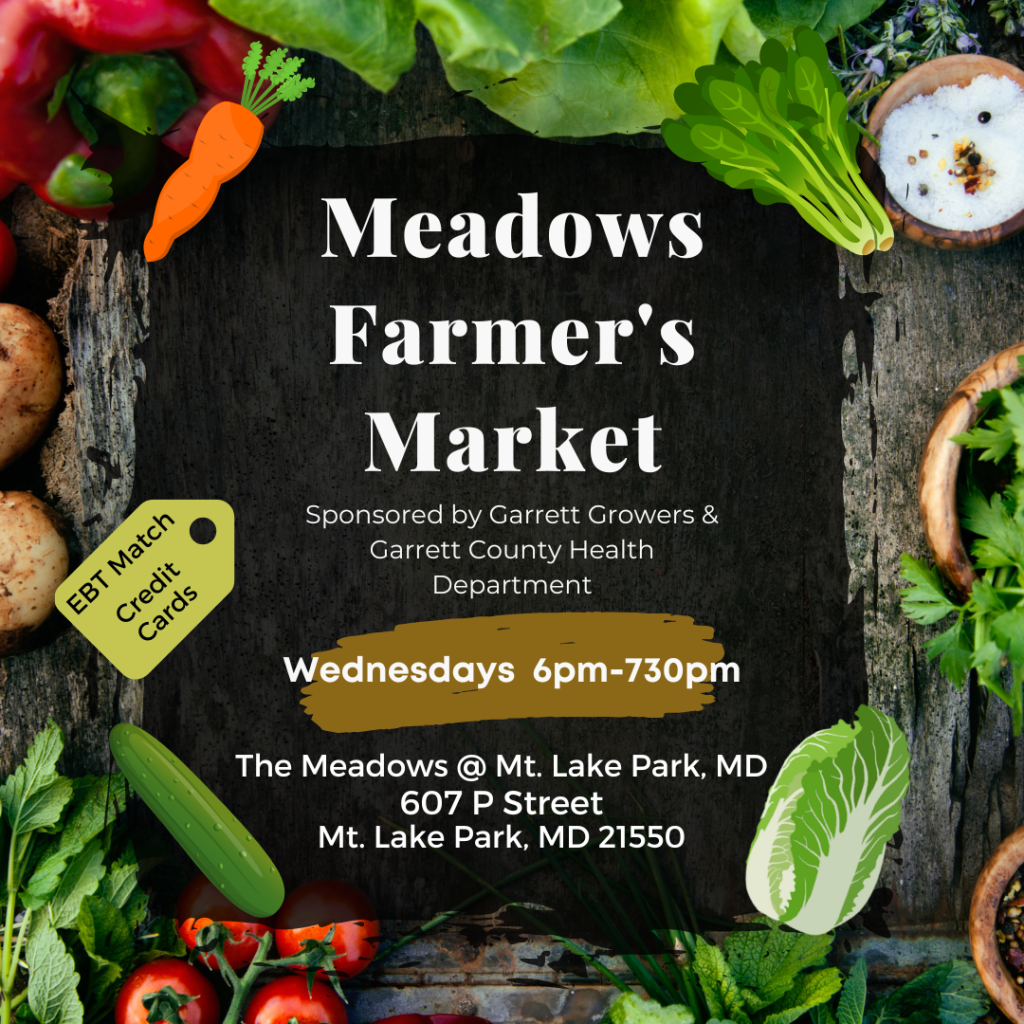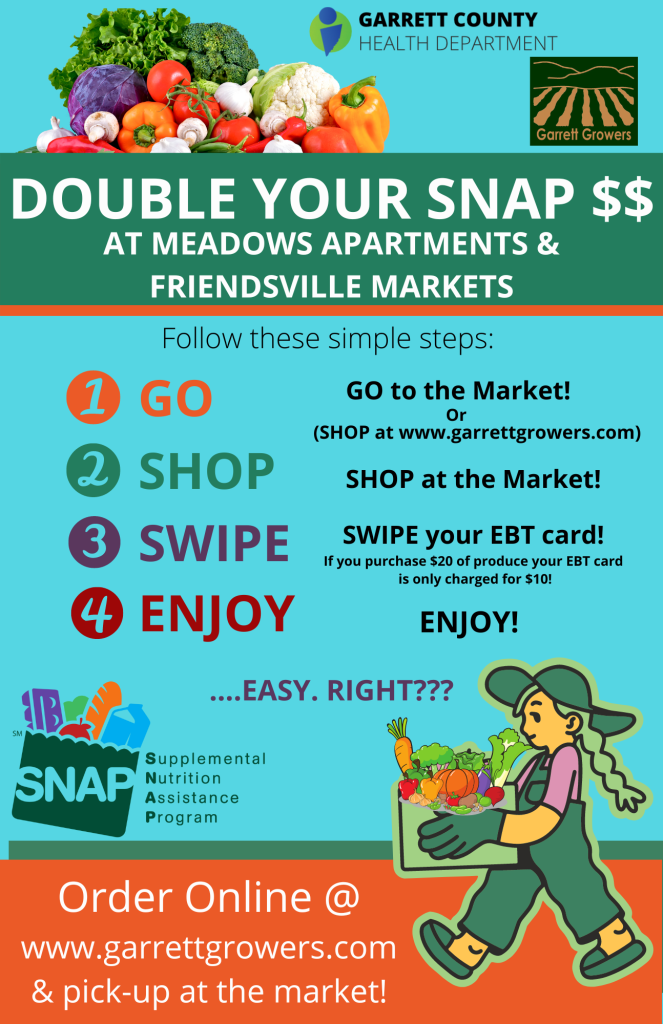 About this program:

The Population Health, Innovation & Informatics Unit within the Garrett County Health Department received a funding award in 2022 to create a food security subcommittee within the Health Planning Council, Garrett County's Local Health Improvement Coalition to ensure issues related to food security are included as a community priority. In October of 2022, a formalized partnership was created with the Western Maryland Food Council, adopting the Garrett County chapter as the subcommittee for the Health Planning Council. Funding was awarded again in 2023 to support community collaborations through the Health Planning Council to promote food and nutrition security and stand up sustainable efforts to form a community non-profit. Funding to establish the non-profit came from a grant titled, The State Partnership Improving Nutrition and Equity (SPINE) program in Maryland.

The State Partnership Improving Nutrition and Equity program in Maryland is a national project of the National Association of Chronic Disease Directors that is 100 percent supported under the State Partnerships Improving Nutrition and Equity program, which is supported by the Centers for Disease Control and Prevention (CDC) of the U.S. Department of Health and Human Services (HHS) as part of a financial assistance award totaling $2 million with 100 percent funded by CDC/HHS. The contents are those of the author(s) and do not necessarily represent the official view of, nor an endorsement, by CDC/HHS, or the U.S. Government.