It's shaping up to be a busy week in Garrett County! While I'm down 4 wisdom teeth, and won't be adventuring too much this week, there's plenty to see and do in Garrett County as we head into the weekend!
Check out these events happening in our community:
Garrett County Fat Tire Bike Ride (Paid Event)
Sarah, from the Deep Creek Adventure Bureau (and many other places!), shared the upcoming Fat Tire Bike Ride at Herrington Manor State Park: https://www.facebook.com/events/2997103207264968
This is a paid event, but we wanted to share this with our community, since many of our Go! members have participated in the sponsored Fat Tire Bike programs in the past. We are always grateful for Sarah sharing these events with us, and bringing more physical activity to Garrett County!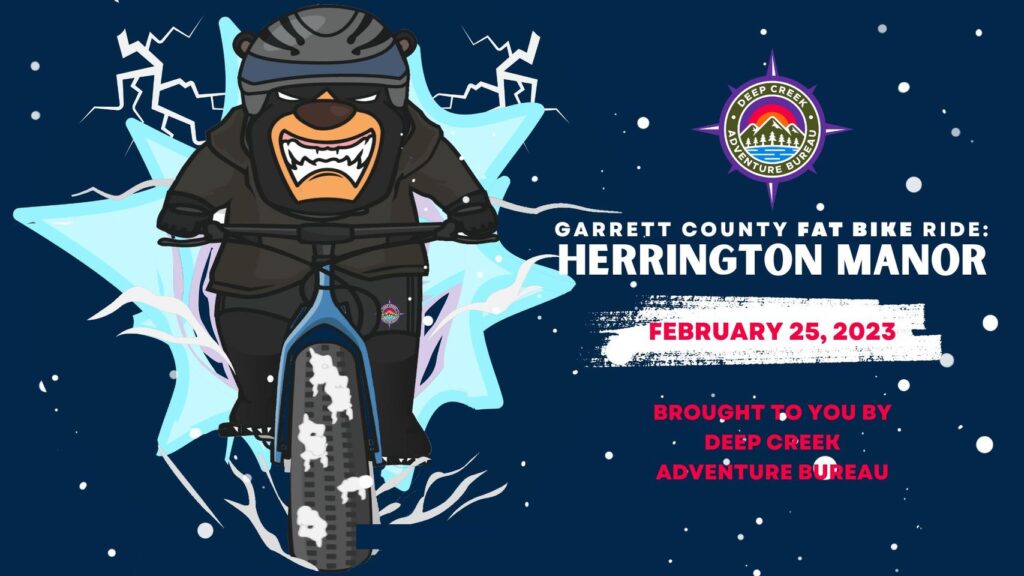 Prevention Education Fair (FREE Event)
The Prevention Education Fair is being held at Southern Garrett County Rescue Squad at 200 Baltimore Avenue on Friday, February 24, from 6-8 p.m. While the community can attend anytime throughout the evening, pizza will be served from 6:30-7 pm.
More than 10 community partners are preparing to set up a table to provide education for their specific piece to the prevention, treatment, and recovery puzzle. Emergency responders will be available to give tours of their vehicles.
More details: https://garretthealth.org/substance-use-disorder-prevention-education-fair-scheduled-for-february-24th/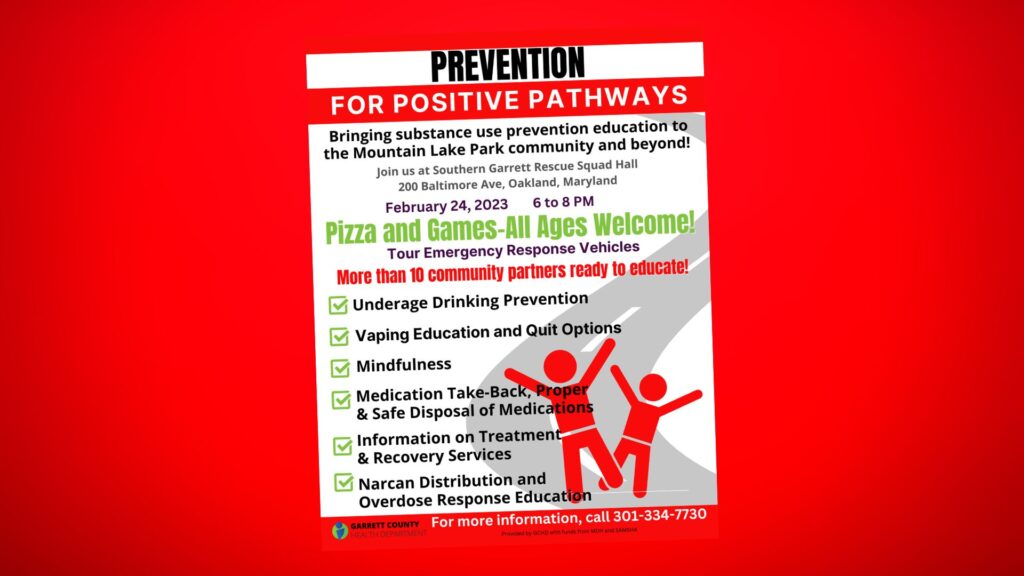 Free Hike At Herrington State Park
Join Ranger Luke for another community hike at Herrington Manor State Park this Saturday, Feb. 25th from 10-11am.
Herrington Manor State Park, 222 Herrington Ln, Oakland, MD 21550, USA
Coming Up!
Stay tuned for more details about the upcoming Garrett County Health Fair soon!