We hope you will be the winner, but if not there are several other prizes to win! Each prize will be randomly drawn at the close of the survey in just a few weeks! You may be wondering why this survey has so many great prizes attached? It's the survey that provides the foundation for health-related work in Garrett County. This 2-3 minute survey asks YOU what issues matter most to YOU. Our processes are led by our local community providing direct feedback to steer the course for the next few years. This survey is the foundation that helps determine how our county prioritizes the issues we need to address to make Garrett County a better place to live. The three-five issues chosen the most are then talked about in-depth in small groups of community members to understand their different aspects. A report is then published and Garrett Regional Medical Center, Mountain Laurel Medical Center, and the Garrett County Health Department utilizes the report and all the data contained for strategic planning, and grant writing.
The Office of Population Health, Innovation, & Informatics champions the effort and works with various agencies, businesses, and non-profits to reach as many people as possible in Garrett County!
Please click this link and take the survey if you haven't already (we only enter your name once for the prizes) and share it widely with your friends and neighbors. bit.ly/2022chascan
If you are interested in checking out the report from 2019 to 2021 you can find it by visiting mygarrettcounty.com and clicking on "my community" in the menu bar.
Here is a link to one new and exciting program that is a direct result of us listening to you and using the data to write grants and serve the community! Working together to create opportunities for more physical activity that's accessible to everyone can be found at https://gcinmotion.garrettcountyapps.com/!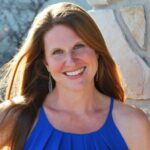 Latest posts by Shelley Argabrite
(see all)