This group knows how to have fun! If you've been looking for a class to try, Jazzercise is a great choice! As you can see in the video all of the exercises can be modified for your fitness level. You'll get a great workout and an automatic community of people that truly care about you! Staying motivated can be tricky especially when we have so many competing priorities. Being part of a fitness community like Jazzercise offers the accountability needed to stay consistent with fitness routines. We are delighted to offer you a chance to try this class through GC In Motion! Miranda applied for our Fitness and Fun Community Ideas call for funding and wants to open up five of her classes while supplies last! No need to call or sign up ahead of time, just show up and be ready for a great workout!
Mid-morning classes are taught by Lisa Malone @ 10:00 a.m. on Monday, Wednesday, and Friday. For those who need something in the evening, a 5:30 p.m. LO class is taught by Miranda Gallagher on Tuesday and Thursday.
For more information about Jazzercise, please see the Go! Garrett County events calendar at: https://gcinmotion.garrettcountyapps.com/community-calendar/
Please note, Garrett County's COVID-19 Community Level has increased in recent weeks. Please take appropriate precautions, and see GarrettHealth.org for recommendations from the CDC: https://garretthealth.org/
About GC In Motion:
An application was submitted by Shelley Argabrite representing the Population Health, Innovation & Informatics Unit within the Garrett County Health Department for the competitive funding from CareFirst BlueCross BlueShield and was awarded $92,986 dollars. The funding is part of a larger goal for 34% of Marylanders to be at a healthy weight by 2024!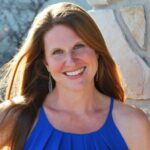 Latest posts by Shelley Argabrite
(see all)